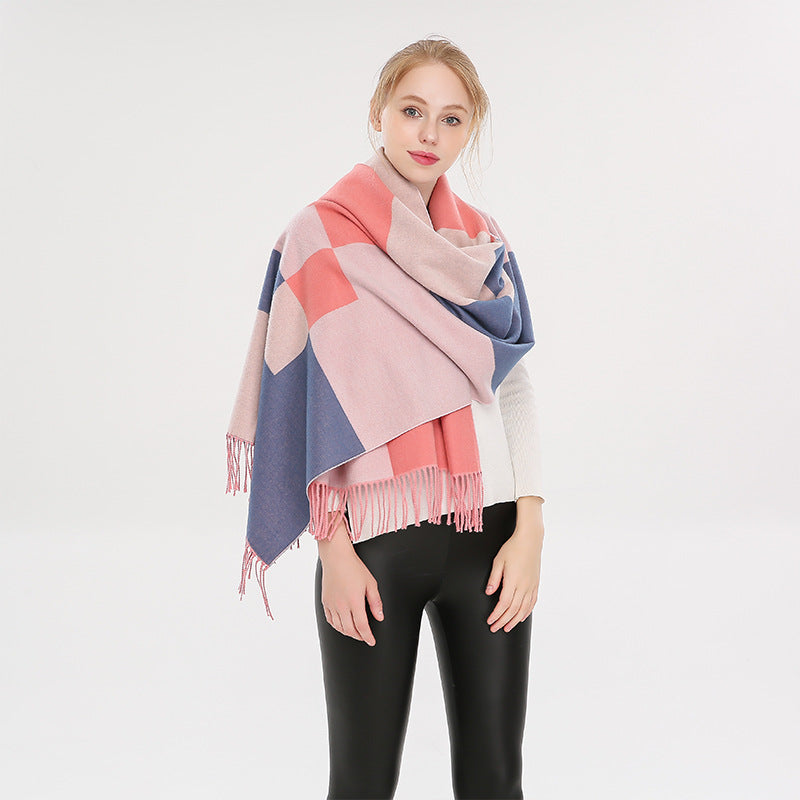 Beautiful Winter - Pashmina Feel -Thick Winter / Autumn Scarf - Pink
Beautiful  Thick Autumn/Winter Scarf with a cashmere feel. Can be used both as  Shawl  or Scarf , with Tassels. Keeps you warm, soft and cozy. Gives you a Beautiful feel good- look good feeling. 
This scarf are beautifully designed using high quality fabric

Fabric: Pashmina - Viscose / Polyester Blend
Size:  200 x 65 cm
Weight - 320 gm.
Care: Hand Wash in cold water. No wringing. Dry flat